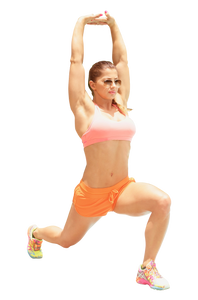 Andreea Tina has effectively transformed the bodies and lifestyle of an incredible array of clients, earning a reputation as being one of the most sought after and results driven trainers in the UK. Being based in London Andreea creates bespoke, premium results orientated packages for anyone wanting to take their training to the next level.
All new clients always start with a preliminary consultation where your fitness goals, health, training history and diet will be discussed so that our most suitable personal training package will be developed.
At Pro Bodystyling, we are known for working our clients extremely hard and paying very close attention to form, which is just one of the reasons why we achieve amazing results. Andreea typically sees her clients in a results driven central London gym but home, office or external training is available. Please Contact Us to discuss your requirements and we will be able to discuss your ideal package with you.